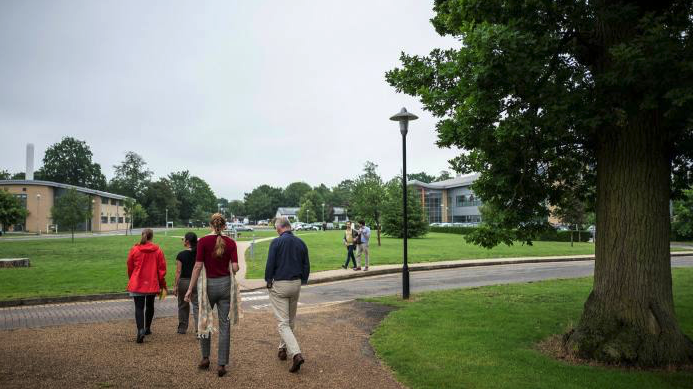 Cambridge's pandemic-fuelled tech success has broader lessons
Cambridge is having a moment. Money is flooding into the tech scene in and around the university town, with a record £1bn raised in the past 12 months. Local robotics group CMR Surgical received the largest ever private financing for a medical technology company, and equity investment flowed into a UK-leading 62 university spinouts last year.
In life sciences, the money pouring into the region's companies has already more than doubled last year's total, according to analysis by the BioIndustry Association of PitchBook data. Oxford's region, by comparison, is up 54 per cent.
This success has lessons for others who would emulate Silicon Valley, First off, patience. "Silicon Fen" has been five decades in the making. A 1970 decision to set up the first UK science park helped spark a wave of entrepreneurship dubbed "the Cambridge phenomenon" but the broad growth took much longer.
Second, a flexible approach to ownership. When early tech standouts such as Cambridge Antibody Technology and Solexa were sold to overseas groups, there was much hand-wringing. But there have been substantial benefits. Often, the founders stuck around and started new companies or they advised and invested in other entrepreneurs. And some purchasers stayed engaged. CAT's ultimate owner AstraZeneca is now headquartered at the Cambridge Biomedical Campus, and Amazon, Google and Apple all bought companies and expanded in the region.
The attitude of Cambridge Enterprise, which began to commercialise the university's intellectual property in 2006, was also key. While many universities promote spinouts, entrepreneurs and investors say that Cambridge is especially easy to deal with, even the most "founder-friendly" in Europe.
That allowed small companies to proliferate, and professional services grew up. "It's all about a critical mass of human talent, not just in science and engineering, but manufacturing, human resources, finance," says Mike Alvarez Cohen of the University of California, Berkeley. He cites Cambridge as a classic "vortex university" that keeps entrepreneurial professors and graduates in its orbit for decades.
In short, Cambridge is "a safe place to do risky things", in a phrase coined by serial entrepreneur Andy Richards. As in much larger Silicon Valley, entrepreneurs feel comfortable striking out on their own because they know they can get a job somewhere larger if the effort fails. The bigger companies also provide a natural customer base for the start-ups. And investors take heart from the fact that many new groups have co-founders, advisers and board members who have succeeded before.
The Cambridge cluster is now home to more than 5,000 knowledge-intensive companies with £18bn in turnover. Their nearly 70,000 employees account for three in 10 jobs in the area, according to Cambridge Ahead, which brings together academics and business.
These positive factors positioned Cambridge to profit from rising interest in European tech generally, and the UK specifically. European and UK start ups raised a record €47bn in the first half of 2021, and the UK alone is now up to €18bn, according to PitchBook.
Big backers of American tech are now casting their nets more widely. That's partly because European groups are on average cheaper than their US peers, and partly because the shift to virtual meetings during the pandemic reduced the advantage of local companies and made investors more comfortable with far-flung targets. "It's revolutionised the process," says Amelia Armour, a partner at Amadeus Capital Partners, which invests in European technology companies.
The region is also particularly strong in areas that are hot right now: healthcare and deep tech, IP-heavy companies that take years to come to fruition. The university's emphasis on cross-disciplinary research also throws up links between them.
Still, decades of growth are starting to strain Cambridge's transport infrastructure and housing stock, and Brexit is complicating the recruitment of technical specialists from Europe. There have been efforts to address this, including the new neighbourhood of Eddington and plans for growth between Oxford and Cambridge.
Given the complexity of planning rules, the UK needs to act now or risk strangling the Silicon Fen just as it comes into its own. David Cleevely, an early founder still actively involved in the Cambridge tech sector, explains the danger: "If we get to the beginning of the 2030s and we haven't sorted out these issues, you will see growth rates slowing and even going into decline."