Fund for Innovation in Development (FID)
Image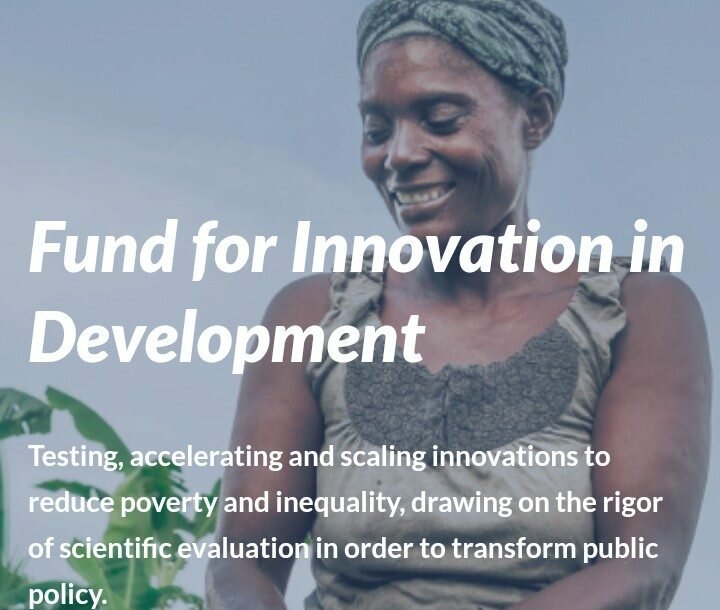 The ambition of the FID is to support innovation in the service the fight against poverty and inequality. It allows innovators from all types of organizations – research institutions, NGOs, governments, companies – to test new ideas, experiment and demonstrate what works on the basis of proven scientific evaluation approaches, and scale the most effective solutions with the most positive and lasting impact. FID offers flexible financing via staged grants for emerging or growing innovations.
The FID deploys different stages of funding, depending on the level of maturity of the innovation
Stage 0: Prepare grants -These grants support the development of proposals for Stage 1, 2 or 3 they go up to €50K
Stage 1: Pilot - Pilot stage of innovations that are early in development and need real-world testing to refine the basic model and establish the viability of the innovation at small scale. The grants go up to €200K
Stage 2: Test and Position for Scale - The further testing and continued growth of innovations to assess the likelihood that they can achieve both impact and viability at a larger scale. The grants go up to €1.5M
Stage 3: Transition to Scale - Transition of rigorously tested and validated solutions to widespread scaling. The grants go up to €4M.
Transforming Public Policy - Innovations that have reached a mature stage and that are intended to be highly catalytic for public policy transformations. The grants go up to €150K.
To learn more and apply, click here.