AEIP Report on building capacities on 'Sustainable Business Modelling for Cleantech'
Image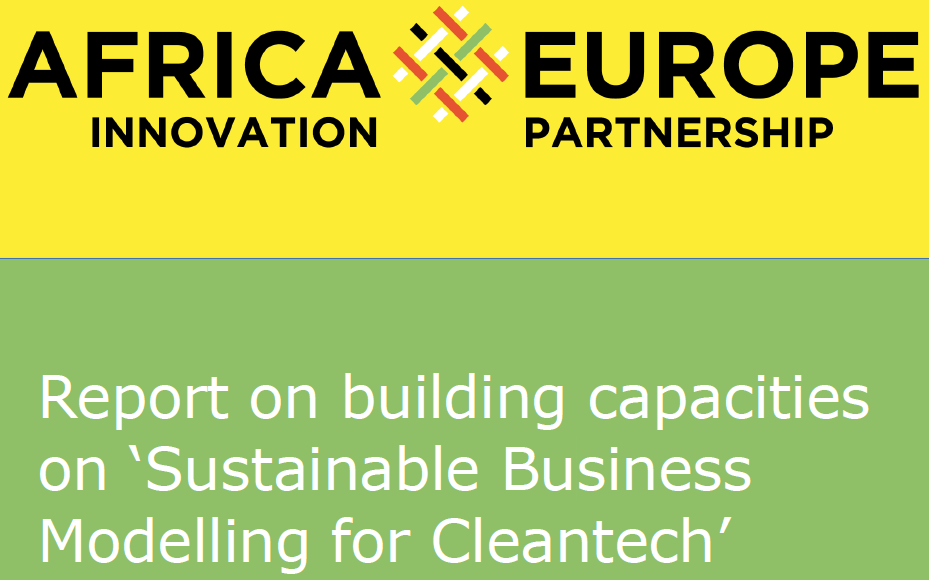 This document has been developed in the framework of the capacity upgrading activities delivered as part of the AEIP project.
By exploring this document readers can expect to gain a clear understanding of:
• How to capitalise on the green and social values that motivate and guide green start-ups in delivering sustainable innovations?
• How to support the process of growing a business idea to convert it into a profitable and sustainability-oriented business models innovation in cleantech?
• How to improve the sustainability profile of an existing business idea?
• How to integrate brainstorming from multiple stakeholders and build a business case
The following sections are organised following the same structure of the "Sustainable Business Modelling for Cleantech" webinar. A first section presents a brief overview of the relevance of sustainable business models patterns on innovation activities. Section two includes a brief description of the case study used during the webinar session. A third section describes the activities carried out during the workshop, and key results from the practical exercise implemented. A fourth and final section includes references and a brief vitae of the team behind the preparation and delivery of the workshop.
To access the report, please click Download below.